STRIPED DOG PRESS PRESENTS:
THE ELEVEN YOGIC ARTS OF CREATIVE LIVING
A Yogic guidebook for artists, an artistic guidebook for yogis...but most of all an every person's guide to living an extraordinarily creative life.Use this as a guide for setting up a daily spiritual and/or artistic practice, for deep transformative work, or as a curriculum for teaching Kundalini Yoga from a creative perspective!
Two editions available: original first editioncolor pages $45 and second edition with black and white pages $25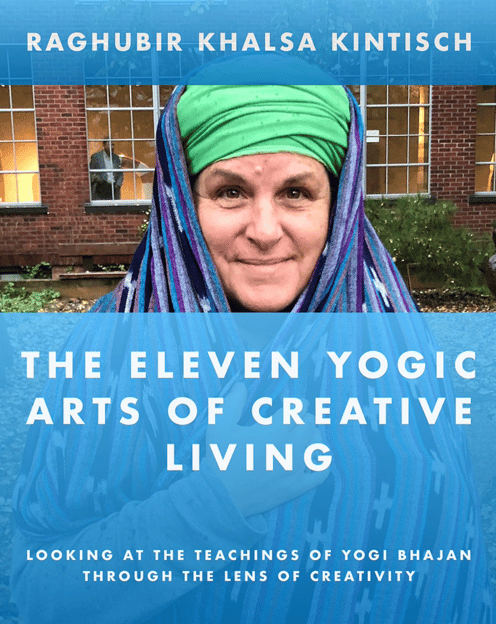 THE WORK BOOK for THE ELEVEN YOGIC ARTS OF CREATIVE LIVING
Take a deep dive into the Eleven Yogic Arts with Assignments, prompts, daily practices, meditation, kriyas, and lots more. Great as a sister volume and terrific on its own! Use it as a personal transformational guide, a course curriculum, or a prompt for creative engagement.